If you're thinking of starting a laundromat business, you should first consider the pros and cons of owning a laundromat? Like any other business, a laundromat has its share of benefits and challenges. Therefore, it is important to weigh them up before starting one.
A Laundromat is recession-resistant, easy to manage, and provides extra income. It's also considered a high ROI business requiring minimal employee management. And is not bound by season. On the other hand, it requires a high initial cost, it is competitive, and you must be a jack of all trades to maximize the profit. Additionally, it has unpredictable demand and high capital expenses.
10 Pros of Owning a Laundromat
Reliable and Extra Source of Income
A laundromat business provides a reliable source of income because people wear their clothes daily. Whether you spend time at home or work, they will put on clothes. Hence, they will need to do regular laundry to maintain hygiene.
Also, you can upgrade your business by offering additional products and services. This will make your customers more comfortable because they can take up to two hours at the laundromat. Therefore, you can be offering coffee, snacks, and WIFI at a fair price to earn extra money.
Recession Resistant
When a business is recession-resistant, it is not significantly affected by the state of the stock market. Laundromat business is considered recession-resistant because whether the economy goes up or down, it is still in operation. People have to wash their clothes no matter how the stock market is fairing.
Requires Minimal Inventory
Unlike other restaurants or grocery businesses, owning a Laundromat will require very few physical inventories. As a result, minimal products to order, rotate and discard in your business. Besides, you won't need to prepare and store large and expensive inventory ahead of your time.
You will also get time to focus on your washing machines and dryers, ensuring they are working correctly and the laundry soap is enough. Lastly, you will make sure that the additional sources of income are doing well.
Not Seasonal or Weather Determinant
Some businesses, like school shoe stores, are seasonal. However, a laundromat is not affected by the seasons and weather conditions. In all seasons of life, people have to clean their clothes. Besides, whether hot or cold, people need to do their laundry. Therefore, owning a laundromat will not require much seasonal fluctuation management.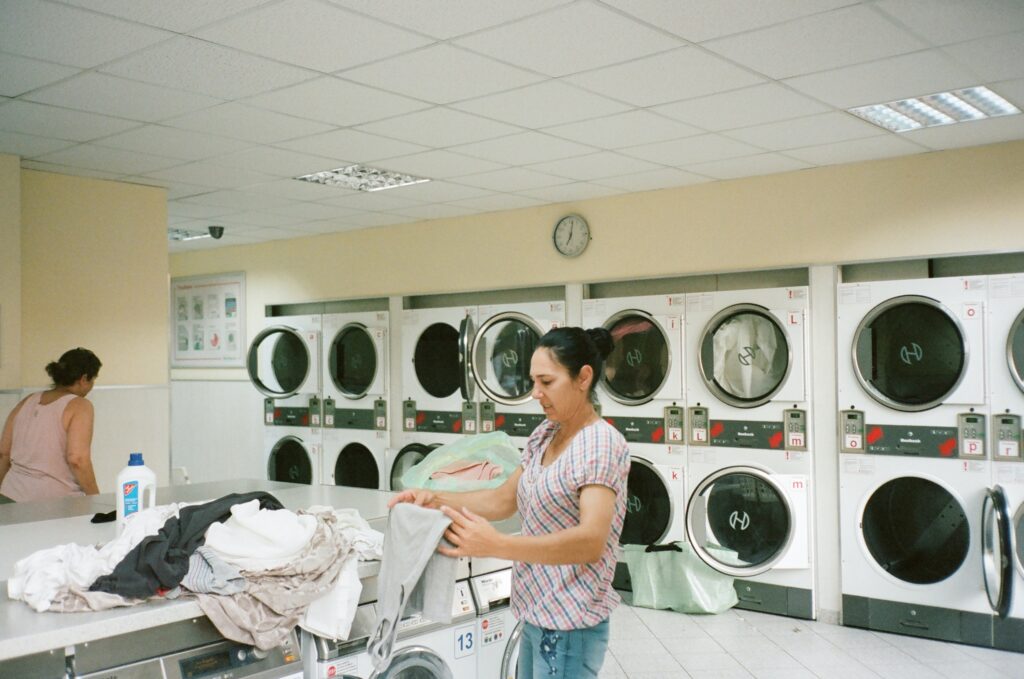 Unlimited Potential to Grow
The growth of a laundromat depends on the owner. You may decide to operate the business in one location and serve the local neighborhood. Depending on the demand, you can also expand the facility to accommodate more washers and driers.
On the other hand, you can open the business in multiple locations. Finally, you can offer additional dry cleaning or complete wash-dry-fold services. Therefore, you can expand this business as much as you can.
High ROI and Success Rate
Another benefit of a laundromat business is that it has a high Return on Investment (ROI) and success rate compared to other businesses. The laundry industry has a 20-35% return on investment. Hence, you are likely to get back the capital you invested.
Besides, it has a 5-year survival rate, almost double the average rate of new business startups. That shows that you are likely to overcome the business's challenges and grow to make profits.
Easy to Manage
With technology, managing a laundromat is easier than ever before. You only need to implement laundromat management systems in your facility and reduce most paperwork. Besides, it simplifies record keeping, and accuracy is at the core.
Besides, the coinless payment options make it better. Hence, you do not need a cashier to collect the money. Also, implementing cloud-based monitoring makes onsite management easier.
Finally, technological advancement reduces the number of employees. Hence, you don't have to deal with duty rosters and responsibilities management as it would have been if you had a large team.
No Franchise Fees
Unlike a fast-food chain, a laundromat does not franchise. You can operate your laundromat business independently. As a result, you avoid the hefty franchise fee that franchisors charge. Besides, you can operate your business the way you wish because you are not under any franchisor rules.
Few Customer Complaints
Although you may occasionally interact with your customers, laundromat business experiences few customer complaints. This is because the clients come, wash and dry their clothes personally. Unless the machines break down or a customer's clothing gets damaged, you may not have issues with them.
Also, the coinless payment method makes it easier because once the coins are processed, the transaction becomes complete. Therefore, the customer cannot change their mind, and returns cannot be processed.
The Cons of Owning a Laundromat
Competitive Business
Owning a laundromat has its challenges, one of which is high competition. Most people have realized it is a good business opportunity, and they are setting it up. Therefore, you will have to compete against several other laundromats in your local area. This can be more challenging if you set your business in an area with several others, and the population is low.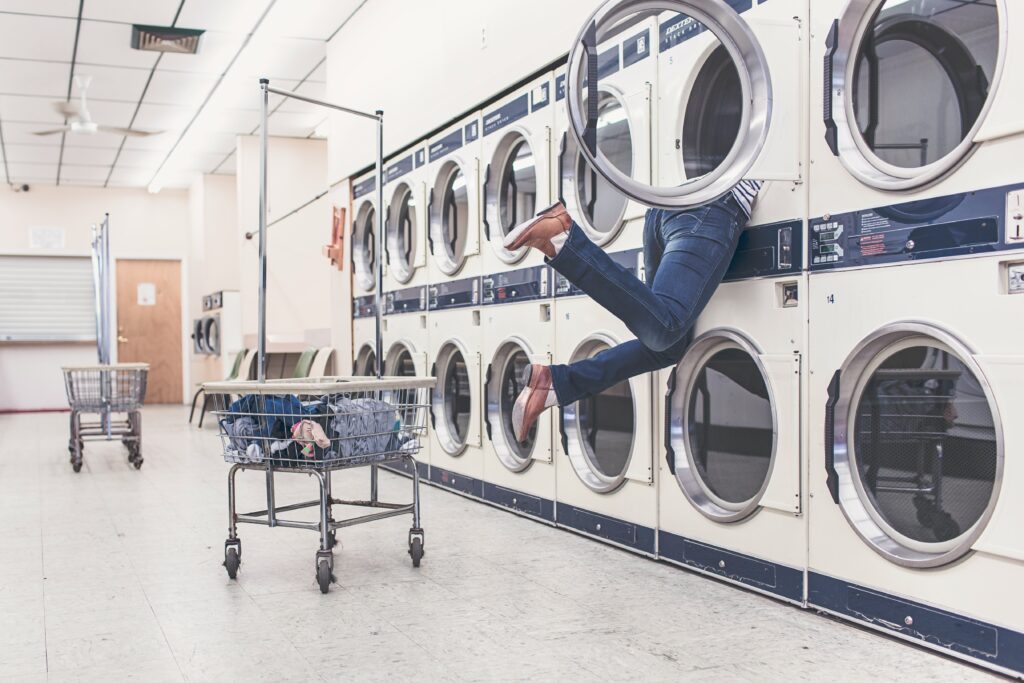 High Cost of Starting
The average cost of opening a laundromat is $150,000 to $300,000, depending on the location and business size. One major downside of this business is that you can't open the business without the funds.
The main cost of the business is buying or renting a location. Besides, you have to purchase new washing machines and driers if you start afresh. If you buy an existing business or laundry equipment, you may need to upgrade them. Other costs include accessories, supplies, and water heaters.
You'll Need to be a Jack of All Trades
A laundromat is majorly made of machines, and therefore, owning one means you should know how to fix things. Besides, these machines are operated electrically, hence having electrical knowledge is crucial. Also, you need other skills like marketing, janitorial and business management.
Even though you don't have to be an expert in all these, you need basic skills. If you choose to hire people with the skills needed in your business, you may not make reasonable profits.
Unpredictable Demands
Sometimes, a laundromat business can present unpredictable demands that you must meet. If an emergency arises, whether day or night, you need to attend to it or lose your customers. This may interfere with other planned activities.
On the other hand, some customer complaints can be stressful. Therefore, you should be ready to handle conflicts as you think of owning a laundromat. Besides, some clients may abuse your equipment without an apology.
High Expenses
Apart from the initial cost being high, operating a laundromat can be expensive too. You have to pay the facility's rent, and utility bills also come in handy. Finally, the cost of electricity is also a significant expense.
Conclusion
These are the pros and cons of owning a laundromat. Just like other businesses, the laundromat business has its advantages and disadvantages. However, it is a sound venture to try out because the pros outweigh the cons, and you can manage them to maximize profit.